11 Best Plants For Your Terrarium 2022 + How To Care For Them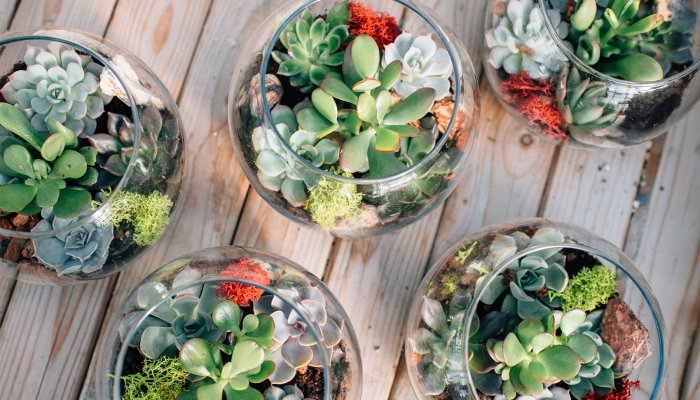 Since terrariums tend to be pretty tight spaces, you'll want to fill them with tiny plants. "It's always good to err on the smaller side at first, knowing that those plants are going to grow into the terrarium," says Maria Failla, the founder of The Bloom & Grow Garden Society and author of the upcoming book Growing Joy.
For a typical six to eight inch container, George recommends going with no more than three to four plants that are in two to four inch pots. Failla notes that many nurseries will have separate terrarium sections filled with these tiny varieties. (Pro tip: She'll always poke around this section, even if she's not looking for a terrarium, since it often holds rare plant varieties that are hard to find elsewhere.)
Your container type will also dictate the plants you pick. Closed terrariums are best for moisture-lovers like ferns while open terrariums are better for dry desert plants. Since these two plant types have such different care needs, you don't want to mix them in the same terrarium. Before too long, one of them is bound to get unhappy with the conditions!