11 Best Scalp Massagers Of 2022 + How To Use Them Correctly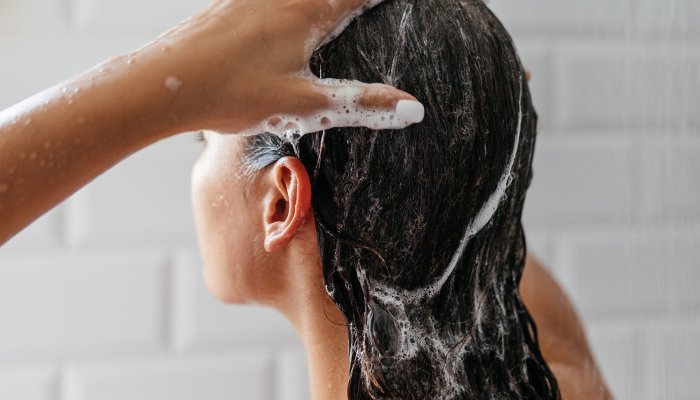 As a general rule of thumb: Larger bristles can penetrate denser strands, while thinner teeth might be best for finer hair. But according to Hill, you don't necessarily need to select a specific tool based on your hair texture, as many are quite versatile; it's much more important to think about how you plan to use it in your routine. 
For example: "For curly, tightly coiled hair types, it's best to use a scalp brush as a pre-shampoo treatment step performed weekly, biweekly, or monthly," says Hill (or whenever you plan to have a wash day). She recommends sectioning the hair into quadrants and applying your scalp treatment section by section, gently massaging each region lightly with your fingertips until each is generously coated.
Then use the scalp brush in semicircle motions, moving up and around the head. Repeat for two to three rounds, then shampoo and condition as usual. If you shampoo less frequently and have very thick, dense curls, you could add another round of scalp brushing as you work in the shampoo, says Hill. "If you do not, it is not necessary to overstimulate," she notes.