5 Creative Ways To Use Up Leftover Basil, Thyme & More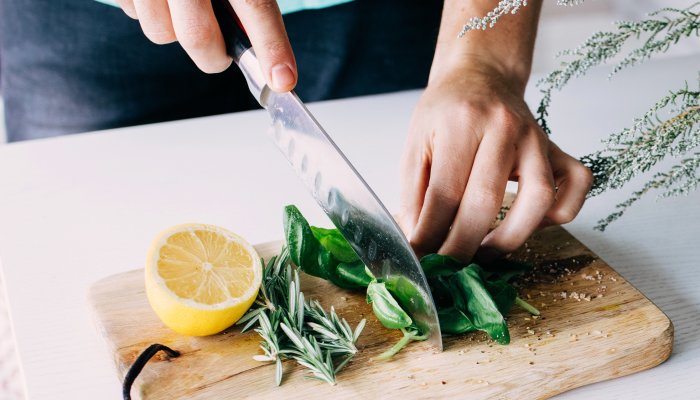 Steeping herbs in vinegar is another way to preserve them for meals in the coming season.
If using fresh basil, chop it as finely as possible, and fill a glass jar ¾ full. If using dried basil, crush it in a mortar and pestle, and fill a glass jar ¼ full. Fill the jar with the vinegar of your choice, making sure it covers the basil by at least a couple of inches. If you're using a metal lid, cover the opening of the jar with two sheets of waxed paper to prevent corrosion, and then attach the lid.
Store your vinegar in a cool, dark place for one month. Shake it occasionally and check every so often to see if some of it was soaked up by the basil. If the basil is emerging above the vinegar, add more vinegar. After one month, strain the vinegar to separate the liquids from the plant material.
Compost the strained ingredients, and store your vinegar in a clean container in a dark cabinet away from heat, light, and temperature variation. It should last for about one year.