An Herbalist's Take On The Future Of Plant-Based Health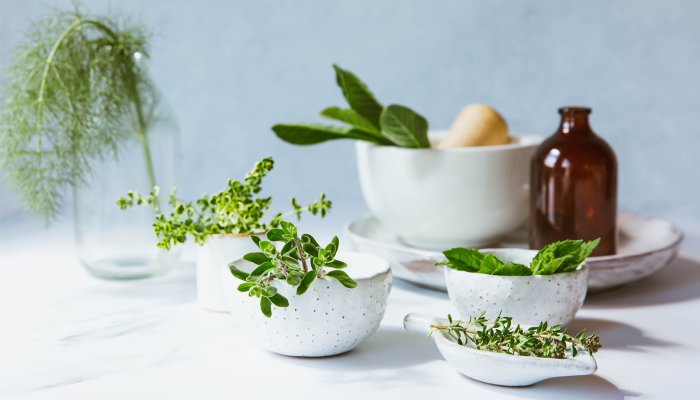 Supernatural has a reputation for leading with simple guidance, product recommendations, myth-busting, and trendwatching—and an unwavering commitment to communicating with integrity. I can't count the number of times I've been thanked for supplying honest information, for taking down a silly trend, for including scientific studies, or for speaking frankly about the reality of a product, service, herb, or otherwise. 
From day one, Supernatural has been about delivering empowering herbalism and health education. We're translating the science and magic of herbalism for modern lives. That looks like helping people relearn how to communicate with their bodies, manage their time in healthy ways, and of course, find the right herbs, supplements, and nutrition plans for their needs. 
As long as I've worked in this space, I've heard the same health complaints over and over again: Stress and anxiety; gut health and digestive issues; hormone balance (including fertility); energy and mood imbalances; sleep; weight and metabolism. After thousands of hours in private practice and thousands of more hours teaching, speaking, and educating, I formulated on-demand herbalism education and online classes about these major topics driving health imbalances in so many people who feel off.
From Supernatural Gut Health to a 4-week course covering plant-based nutrition, herbalism 101, and more, these classes were built to address all of the most common questions I've received from around the world over the years. Herbalism Essentials is a great place to start. Our classes on Hormone Balance, Thyroid Health, and Brain Health are very deep dives. In the coming months, we're also adding focuses on Metabolism, Fertility, Inflammation & Pain, and Hair, Skin & Nails.
Supported by the ecosystem that is Supernatural in its entirety (including our line of herbal gummies, HRBLS, online shop, and my ongoing speaking and teaching), I hope that anyone seeking better health via plants can achieve that with us.