Even Vacations Became Stressful During Eating Disorder Recovery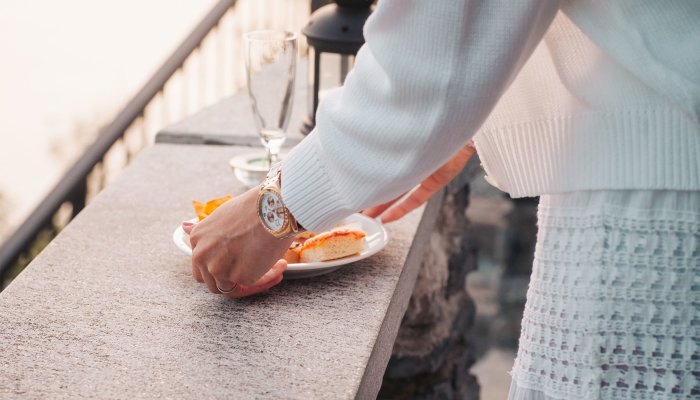 "You have to wish me luck, guys," I said to my eating disorder group one evening in early December 2019. I was days away from my yearly trip with my family. This time it would be a week at an all-inclusive resort in Mexico, my ninety-one-year-old bubby included. My mom wanted to include her in our plans in the off—but very real—chance this would be our last opportunity for us to be the five of us together in one place—like time had stopped in 1994 when my best friend of a baby sister was born, and we had a whole lifetime's worth of memories to make. One of these memories just happened to be a trip to a popular spring break destination. I love an open bar as much as the next guy, but if it meant gaining weight, I would have rather stayed home with my cats. 
"What's your game plan?" my dad nudged me as we lugged our tired bodies into the Italian buffet an hour after landing in Cancún. A nice Russian family lit the Chanukah candles at a table behind us, so I felt at home already. The familiarity of it all made the food seem less scary than if they were to have not been there. 
"I'll probably just have the salad bar so that way I'm too full to order off the menu," I said. I knew exactly what he meant by 'game plan.' 
As a food and nutrition writer for health publication (oh, the irony), I know the brighter the produce, the more antioxidants it tends to contain. But I also know that my dad lost 20 pounds that year by eating a diet of mainly fruits, vegetables, ancient grains, and plant-based proteins—and weight loss is far more immediate, tangible, and sexy of a benefit I can enjoy than, say, reducing my risk of cardiovascular disease and inflammation.
I piled my plate with so many vivid colors you wouldn't even need to drop acid to trip out looking at the bounty. My eyes shifted back and forth toward my dad's plate to see if our meals looked similar. If they did, surely I was doing something right.