How Dim Lighting Can Lead To Anxiousness, From An MD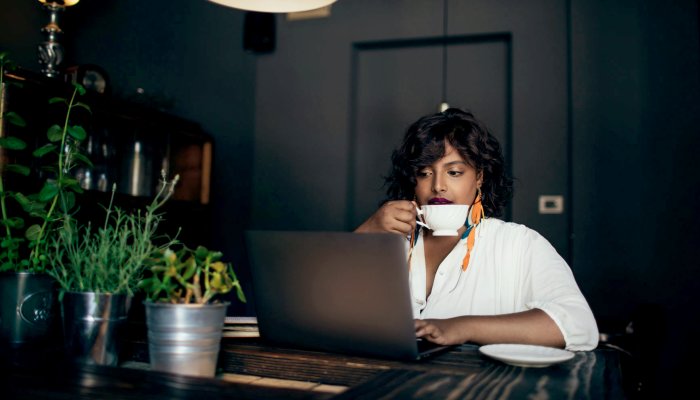 Your home is your sanctuary—and for those working from home or spending a large slice of the day indoors, it's especially important to ensure your living-slash-office space makes you feel calm yet energized, relaxed yet productive. Sounds a bit oxymoronic, doesn't it? But according to functional medicine doctor Leland Stillman, M.D., on the mindbodygreen podcast, one home decor mistake can sabotage your WFH mindset: dim lighting. 
Sure, a candlelit room may sound incredibly soothing, if not spa-like, but it's not the best choice for powering through the day—in fact, it can even lead to feelings of anxiousness. Ahead, Stillman explains how your light environment can impact your mood, plus the best way to hack your bulbs for a calm state of mind.