Sweet, Savory & High Protein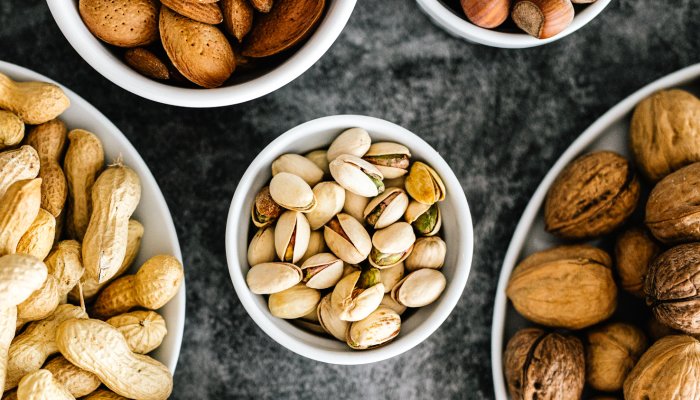 The three most important factors to keep in mind when choosing a healthy snack are fiber, fat, and protein. "I always recommend looking for a snack that has fiber, protein, or healthy fat, as these are nutrients that help keep you fuller for longer and can keep you from getting hangry and overeating," plant-based dietitian Amy Gorin, M.S., RDN, says. Additionally, it is important to avoid additives and sugar when possible, she tells us.
And don't forget produce! Plant-based nutritionist Jessie Funchion, M.S., R.D., says to snack on "ideally a combo of produce and protein or fat. Examples include banana and almond butter, carrots and hummus, or plum and pistachios. The produce has water, carbs, and fiber that help fill you up in the short term, and the nut or bean product has protein and fat, which take longer to digest and keep you satisfied until your next meal," she explains.
As for packaged options, the next time you're browsing the grocery store aisle (or online snack store pages), keep some of these vegan snacks in mind.